Hyperlink Hysteria: When is Posting a Hyperlink Breaking the Law?
It's no understatement to say that hyperlinks are essential to a functioning internet. You clicked one to get here and you'll probably click plenty more today. However, under a new Court of Justice of the European Union (CJEU) ruling, posting the wrong link in the wrong way can get you in legal hot water.
The case pitted Playboy magazine against a Dutch company whose business and website involved posting links to unauthorized replications of stills from Playboy magazine. Playboy took issue with this and sued, arguing that posting these links infringed their copyrights in the photos.
In their recent explanation of their initial opinion from a few months back, the CJEU sided with Playboy and created brand new rules describing the situations where posting a hyperlink can get you in trouble in the EU.
The EU's New Ruling
First and foremost, where freely available content is posted to the internet with the copyright owner's consent there is never copyright infringement. However, when the link posted is to unauthorized material, access to which would otherwise be restricted, the situation changes.
Under the new rules, a person posting such a link is liable for copyright infringement in two situations. First, where the link was posted "in pursuit of financial gain," there is a presumption that the person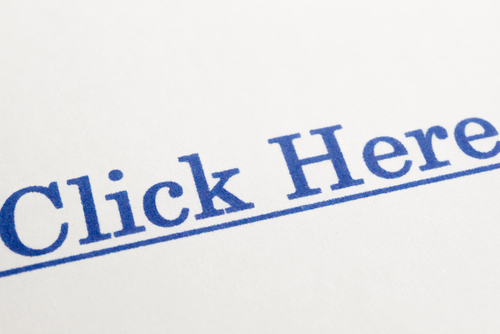 posting knew they were not authorized to post the link and guilty of copyright infringement unless they produce evidence to rebut that presumption. Second, where the link is not posted for financial gain but the poster knew or should have known that the content they linked to was illegally published the poster is also guilty of copyright infringement.
The CJEU found that the Dutch company, GS Media, had posted both for profit and with knowledge they were linking to unauthorized content. However, the court was notably sparse as to the details of what counted as "for profit." This means that the law, while certainly a boon to content creators seeking to protect the works they put on the internet, leaves many businesses in lurch.
The presumption of copyright infringement, barring any other legal defense, is something quite uncommon in law. Does a poster have to profit from the link itself? Is it enough that the website with the link makes profit from additional web traffic? As it stands, those who directly profit from links by putting them behind a pay wall and small bloggers posting links on articles earning ad revenue could both be in the same copyright infringement boat.
What's more, the CJEU ruling makes it clear that when a post is "for profit" the onus is on the poster to ensure the legality of anything they chose to link. This puts a pretty hefty burden on small bloggers who may not have the money or legal expertise to ensure that every link they post is above board.
As for here in the U.S. of A, this ruling is unlikely to impact the links you post on social media. However, businesses that operate internationally will have to be especially careful about what and how they post. The ruling will have a substantial effect on companies offering internet search engines, such as Google, because these companies must take extra steps to determine if their listed sites contain unauthorized material so as to avoid the effects of the infringement presumption. They also will need to deal with increased instances of demands from companies wanting them to delist links to websites that include infringing material.
EU Law Compared to US Law
These new developments abroad probably have you asking, how does U.S. law treat hyperlinks? Well, rest easy, your usual posts on Facebook are unlikely to get in trouble.  It is long settled U.S. case law that the mere posting of a link does not give rise to a direct copyright infringement claim without more. This being said, you can still commit infringement where–as in the EU–a link is posted either for profit or with knowledge of it connecting to infringing material.  However, these facts don't create a presumption against you as they do in the EU.  Instead, they are relevant evidence in an alternative cause of action to direct infringement–contributory infringement. While in the EU these facts could now leave you on the backfoot in a claim against you, they are the bare minimum to a plaintiff establishing a claim here in the states.
In practice, unless the posting is en masse and coming from a known company with deep pockets, most links to infringing material are dealt with through the safe harbor provisions of the Digital Millennium Copyright Act (DMCA). The DMCA provides protection for websites which host content so long as they have a statutorily compliant takedown policy in place and respond appropriately to takedown requests–requests to remove infringing content from a hosting site–from content owners. This obviously doesn't apply where the website itself is posting the infringing links, but when it comes to links posted by private parties the expense of litigation and difficulty of identifying the person behind the computer make it preferable for content creators to focus on taking down the infringing links.
The CJEU ruling has pushed the potential for copyright infringement through posting hyperlinks to unprecedented levels. Unless these changes make the unlikely jump across the pond, they will only really impact internationally operating business within the U.S.  However, it is still important to be careful what links you post–especially if you make any sort of profit off those posts.